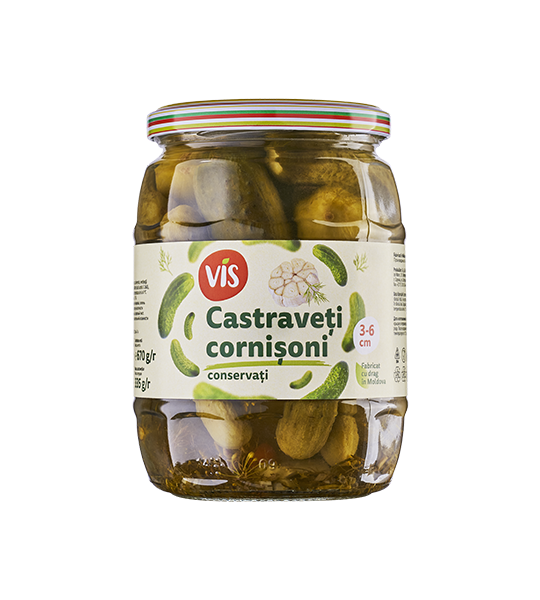 Canned Cucumbers Cornichons
Made in Moldova with Love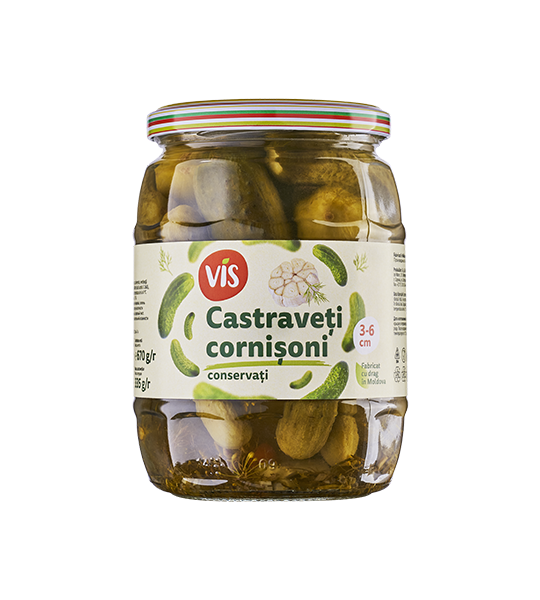 Cucumber contains iodine, phosphorus, potassium, calcium, zinc, iron, vitamins E, C, PP, B1, B2, B5, B6, and provitamin A are easily absorbed by the body and helps protecting its vascular system and thyroid gland.
Canned Cucumbers are rich in fiber , which is critical to the proper functioning of the digestive system.
Ingredients:
Cucumbers, water, salt, herbs (dill, parsley, horseradish), acidifier (acetic acid E 260), garlic, hot peppers, bay leaf.
Other products