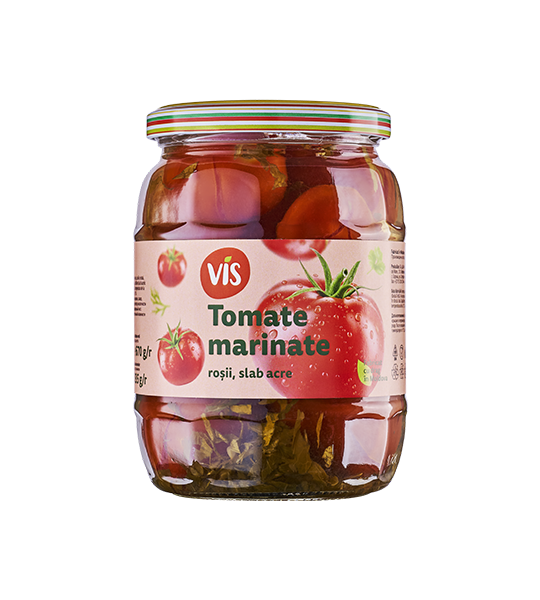 Pickled Tomatoes
Made in Moldova with Love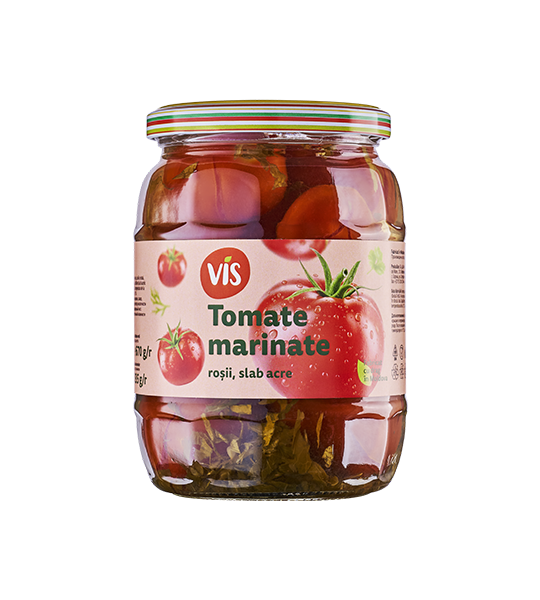 In addition to its pleasant taste , tomatoes are famous for a lot of different vitamins, minerals, acids and other useful elements . Tomatoes contain lycopene, a powerful antioxidant that can prevent diseases related to the cardiovascular system .
Pickled Tomatoes are a beautiful and tasty snack on our dinner table all year around.
Ingredients:
Tomatoes, water, salt, sugar, herbs (dill, parsley, horseradish), acidifier (acetic acid E 260), garlic, hot peppers, bay leaf.
Other products