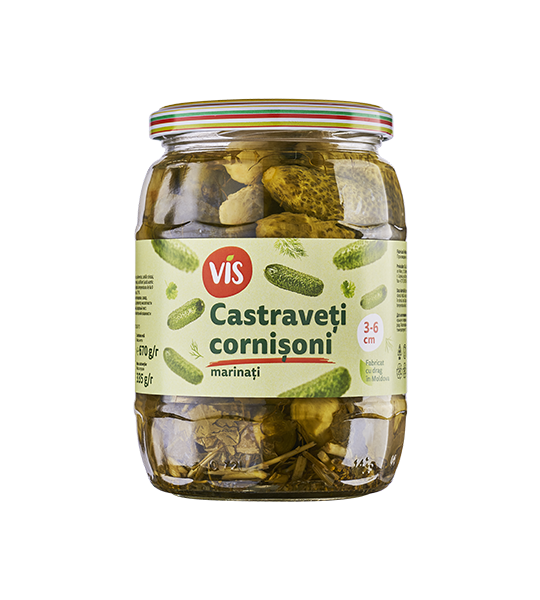 Pickled cucumbers Cornichons
Made in Moldova with Love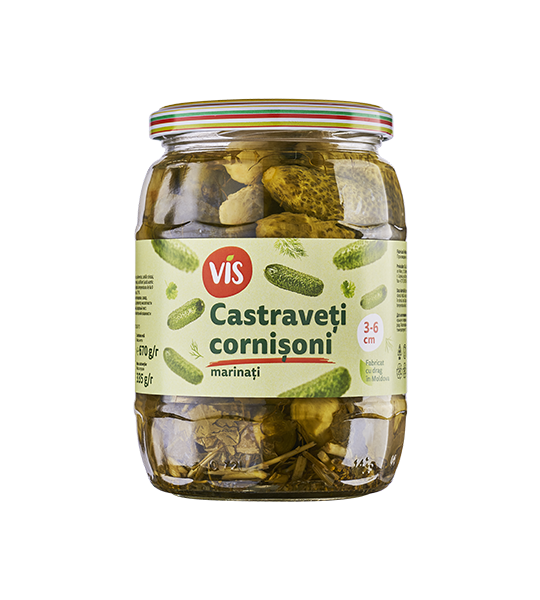 Cucumbers contain a large amount of water and are full of organic substances and that is why they have a positive effect on metabolism. They improve and promote a good digestion. Due to well- cooked marinade, Pickled Cucumbers are suitable for long-term storage, which also improves the taste of the product.
Preservation contains a small amount of calories, so Pickled Cucumbers can also be considered a dietary food.
Ingredients:
Cucumbers, water, salt, sugar, herbs (dill, parsley, horseradish), acidifier (acetic acid E 260), garlic, hot peppers, bay leaf.